The Montessori School of Aberdeen, Inc. was established in 2009 to educate children ages three to six years old. Surrounded by a beautifully prepared Montessori environment, the school provides children with a rich source of educational materials to facilitate individualized learning through the senses.  The school is conveniently located close to nature walking trails, parks, the senior center and several interesting field trip locations. The Montessori School of Aberdeen, Inc. is an affiliate member of the American Montessori Society which is the foremost advocate for quality Montessori education in the nation.  The school is licensed by the Department of Social Services. The school is also a non-profit corporation totally supported by tuition.

OBJECTIVES/MISSION STATEMENT
We believe that Montessori education begins with a deep respect for children as unique individuals and concern for their social and emotional development.  Children attending the school will be exposed to the Montessori  method, facilitating the growth of inner discipline and later more complex reasoning through the free choice and organized use of didactic materials within an atmosphere conducive to these ends.  Thus, the goal of Montessori education is to help children achieve their potential without pressure or competition, to challenge them at their own pace, and to respond to each child's individual needs.
THE DIRECTRESS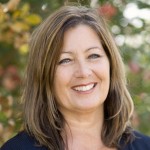 The School director is Susan Dalager.  Her credentials include: a B.S. Degree in   Elementary Education and a minor in Early Childhood Education from NSU.   Her Montessori training involved a two year program completed through Mid-America Montessori Teacher Training Institute in Omaha, Nebraska.  Upon completion of the program, a Pre-primary credential was issued from the American Montessori Society.  Susan has been involved with Montessori education since 1979, she has had the opportunity to visit and teach in various Montessori schools through the United States during her 30+ year career.  Susan holds a South Dakota teaching certificate, is a member of AMS and the National Association for the Education of Young Children.
MARIA MONTESSORI, MD (1870-1952)
The Montessori philosophy of education was developed by Dr. Maria Montessori, the first woman to graduate from the University of Rome Medical School. She became interested in education while treating mentally challenged children at the University's psychiatric clinic. Gradually Dr. Montessori realized that these children were capable of learning much more than it was generally believed. Her teaching brought about remarkable results and set the foundation for the Montessori system. Dr. Montessori began her work with children of normal intelligence in 1907 when she was invited to organize schools in a reconstructed slum area of San Lorenzo, Italy. Her work was so successful that when she arrived in the United States at the end of 1913, she was heralded as "a woman who revolutionized the educational system of the world." The author of several volumes and numerous articles about education, Dr Montessori died in 1952.
"Scientific observation has established that education is not what the teacher gives; education is a natural process spontaneously carried out by the human individual, and is acquired not by listening to words but by experiences upon the environment. The task of the teacher becomes that of preparing a series of motives of cultural activity, spread over a specially prepared environment, and then refraining from obtrusive interference. Human teachers can only help the great work that is being done, as servants help the master. Doing so, they will be witnesses to the unfolding of the human soul and to the rising of a New Man who will not be a victim of events, but will have the clarity of vision to direct and shape the future of human society."
– Maria Montessori, Education for a New World
 ** Montessori School of Aberdeen is a non-profit organization that admits and welcomes students of any race, color, national or ethnic origin and does not discriminate in admissions or any area of school administered activities. **